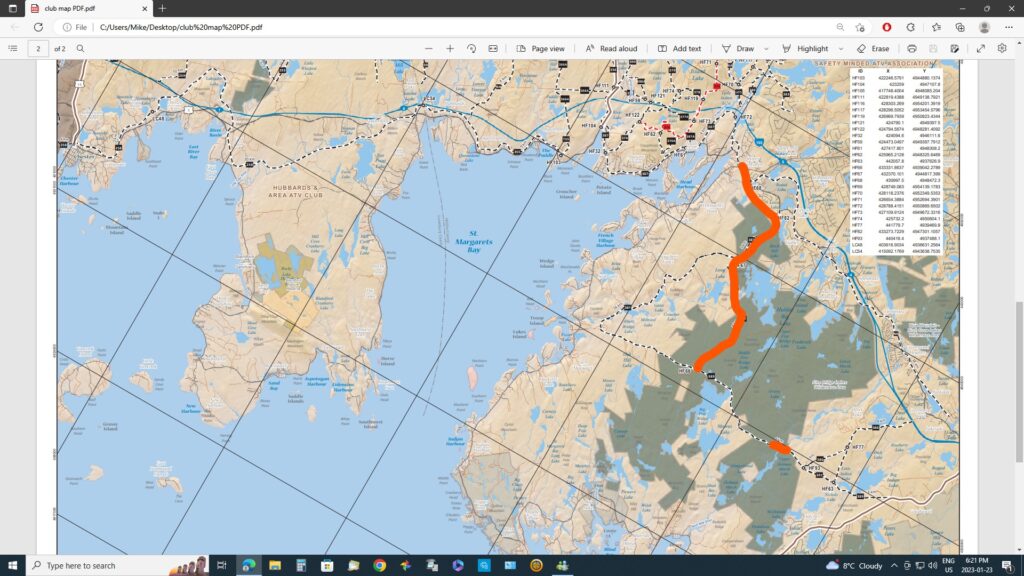 This fall, many trail improvements (marked in orange on map) were completed within the Five Bridge Lakes Wilderness Area, especially along the Ralph Wheadon Trail down to the Old St. Margaret's Bay Road. This trail is multiuse and is now safely accessible for hikers, bikers or ATVers alike.
The parking lot at the trailhead at the end of Joshua Slocum Ave. in Lewis Lake, has also been resurfaced and new signage welcomes nature explorers to enjoy Nova Scotia's beauty and respect it too by leaving no trace.
The Trust helped to fund this work which involved several heavy equipment machines and skilled operators to remove debris and rocks, expand the surface area to the standard 12 foot trail width and build up the surface to make it long lasting and functional for years to come.
The Nine Mile River bridge was also part of this upgrade project. New wooden planks were installed to resurface the bridge.
Many thanks to Trust Board Member Mike Marriott who led the project and the many volunteers who joined him for the betterment of our community.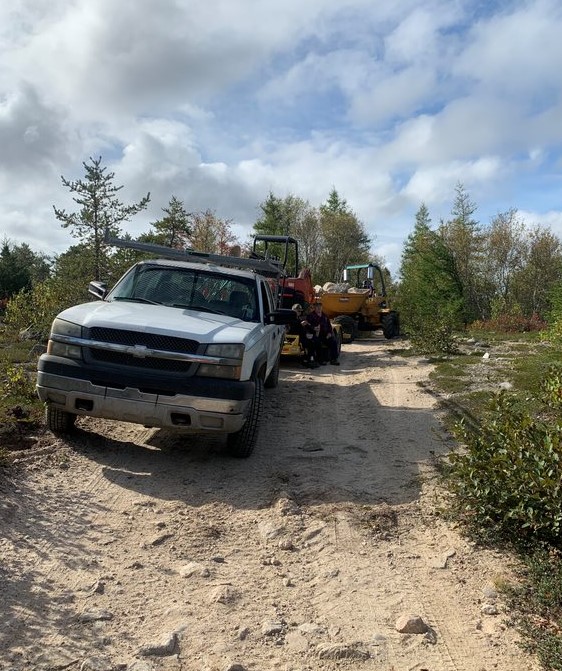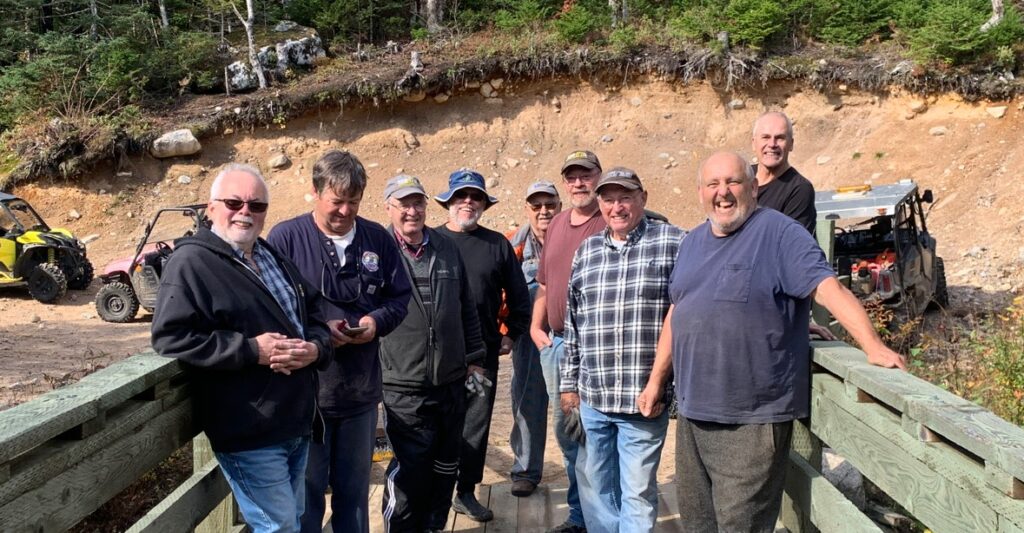 Thanks to many community volunteers who assisted with these projects. Including this crew at the Nine Mile River bridge.
Left to right: John Glover, Chris Morris , Darryl Roode, James Bleoo, Ken Walsh, Bernie Covey, Robert Connor, Mike Marriott, Gary Plume. Photo Courtesy of Ray Doucette.