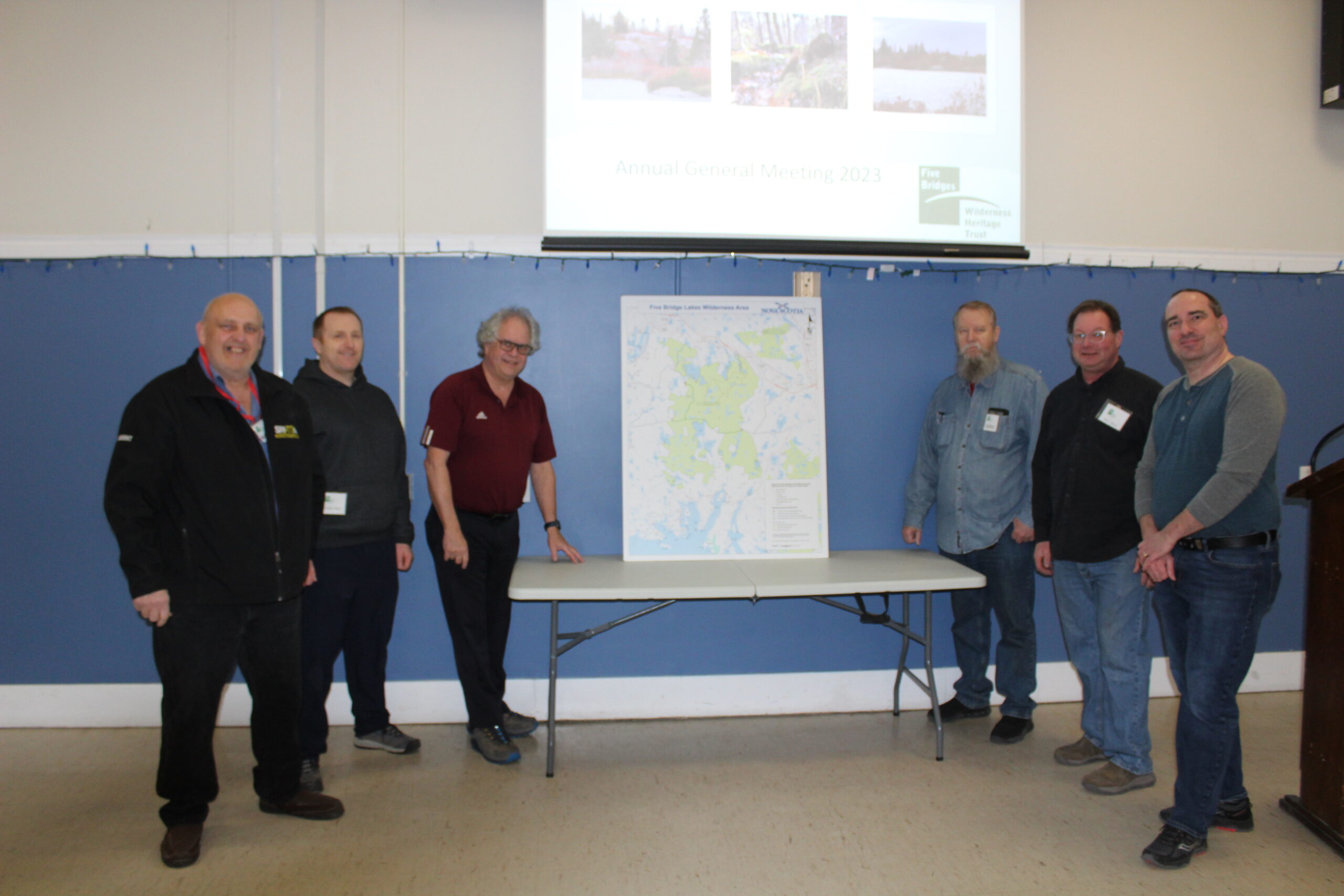 Pictured here around a new map of the Five Bridge Lakes Wilderness Area are (Left): Mike Marriott, Imbert Allen, Ken Donnelly, John Cascadden, Harry Ward and Michael Coward.
The Board Members of the Five Bridges Wilderness Heritage Trust play a key role directing the Trust's activities and promotions around public use of the Trust's focus – The Five Bridge Lakes Wilderness Area.  
The 2023 Board Members and appointed roles are:
Harry Ward, Chair
Bridget Adams, Treasurer
Peter Lund, Secretary
John Cascadden
Michael Coward
Ken Donnelly
Mike Marriott, Officer
The Board meets for a few hours on the third Tuesday of every month (except for July,  August and December).  Many of the Board Members represent the Trust and attend other environmental-group meetings acting as advisors and supporters of preserving nature and wilderness for wildlife.  Outside of meetings, they are also active assisting with wilderness area projects like trail improvements, public engagement and promotions.