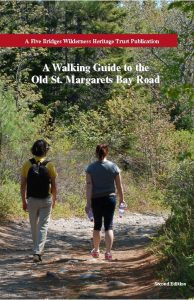 A Walking Guide to the Old St. Margaret's Bay Road
The Trust provided 4,000 free copies of the second edition of this walking guide to community groups and outdoor enthusiasts in the area.
Many thanks to our sponsors and contributors who made the project possible.
The Bridge – Newsletter published by the Trust.