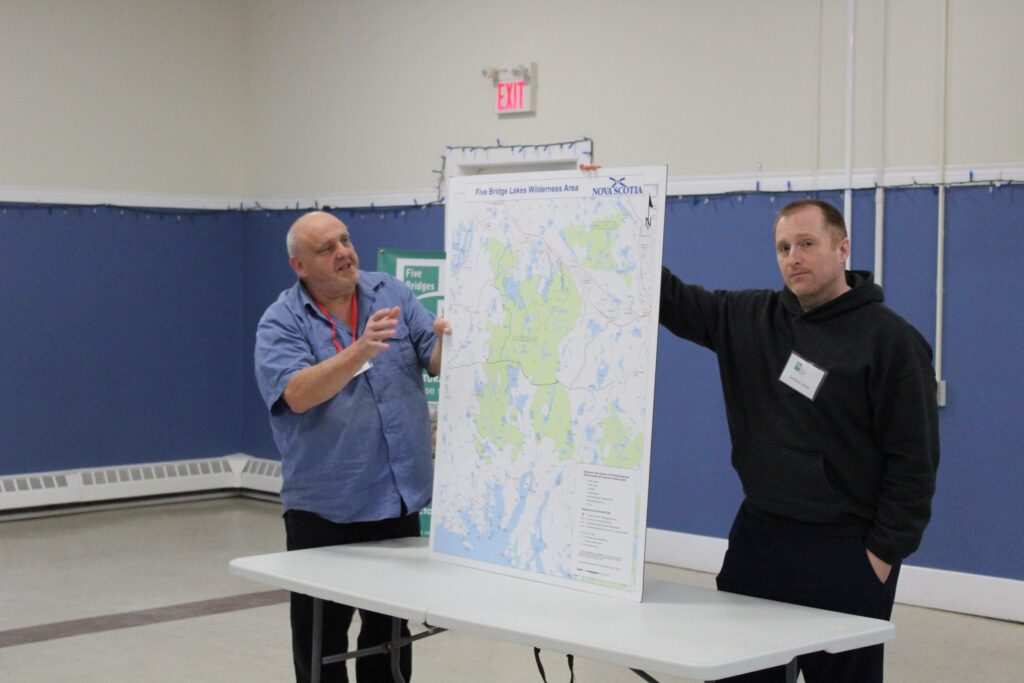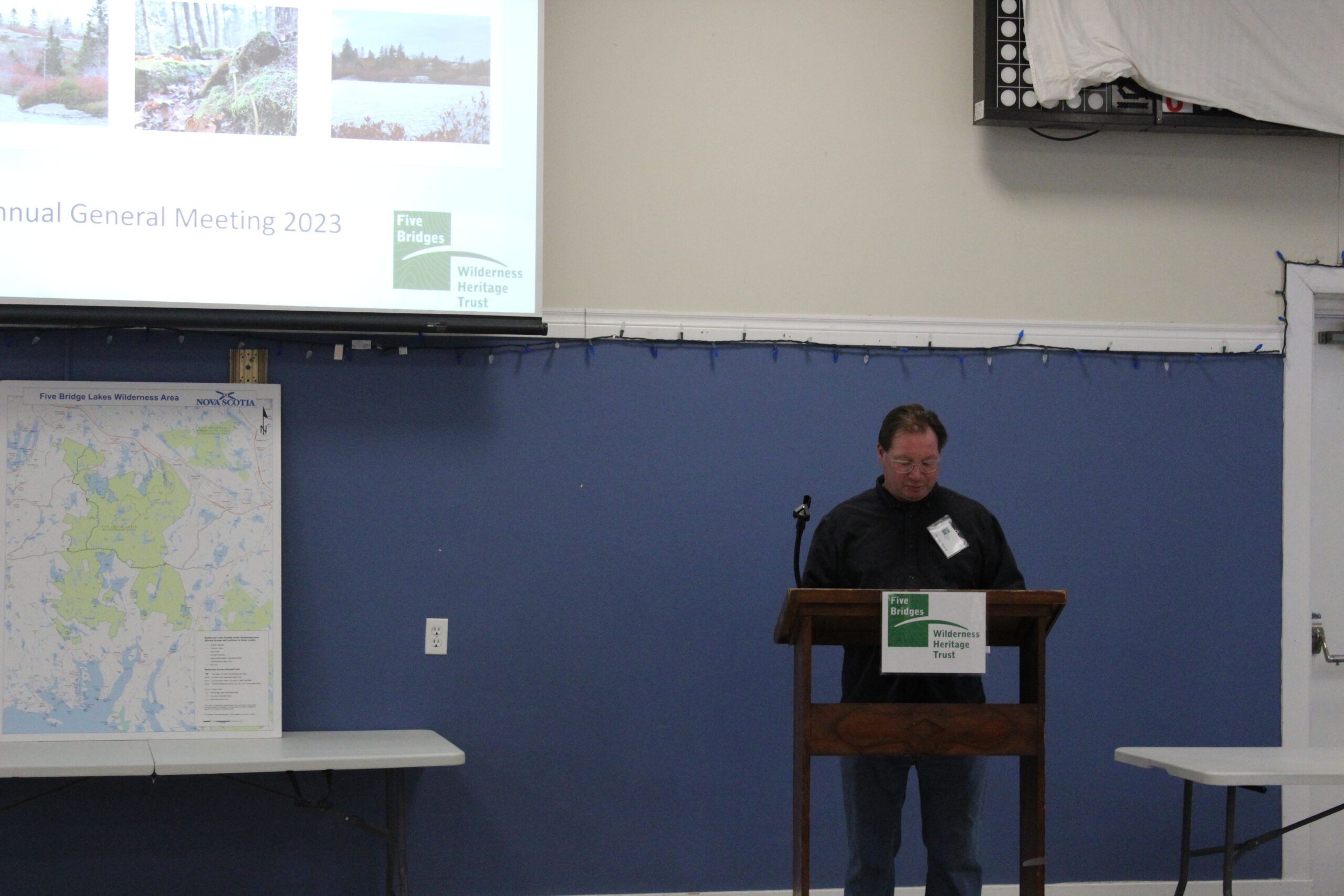 The Five Bridges Wilderness Heritage Trust proudly hosted its' 22nd Annual General Meeting as an in-person event on Sunday, March 26 at the Estabrooks Hall reconnecting with many supporters and members. It was a wonderful chance to review recent accomplishments, financials and challenges, and to welcome Michael Coward, of Simms Settlement, as a new volunteer Board Member.
The public meeting was attended by about 20 community members including Lifetime Member and Founder group Member, Beth McGee, along with long-time supporters Mike Lancaster, Wendy McDonald and partner group representatives like Keith Stafford of the Nova Scotia Nature Trust.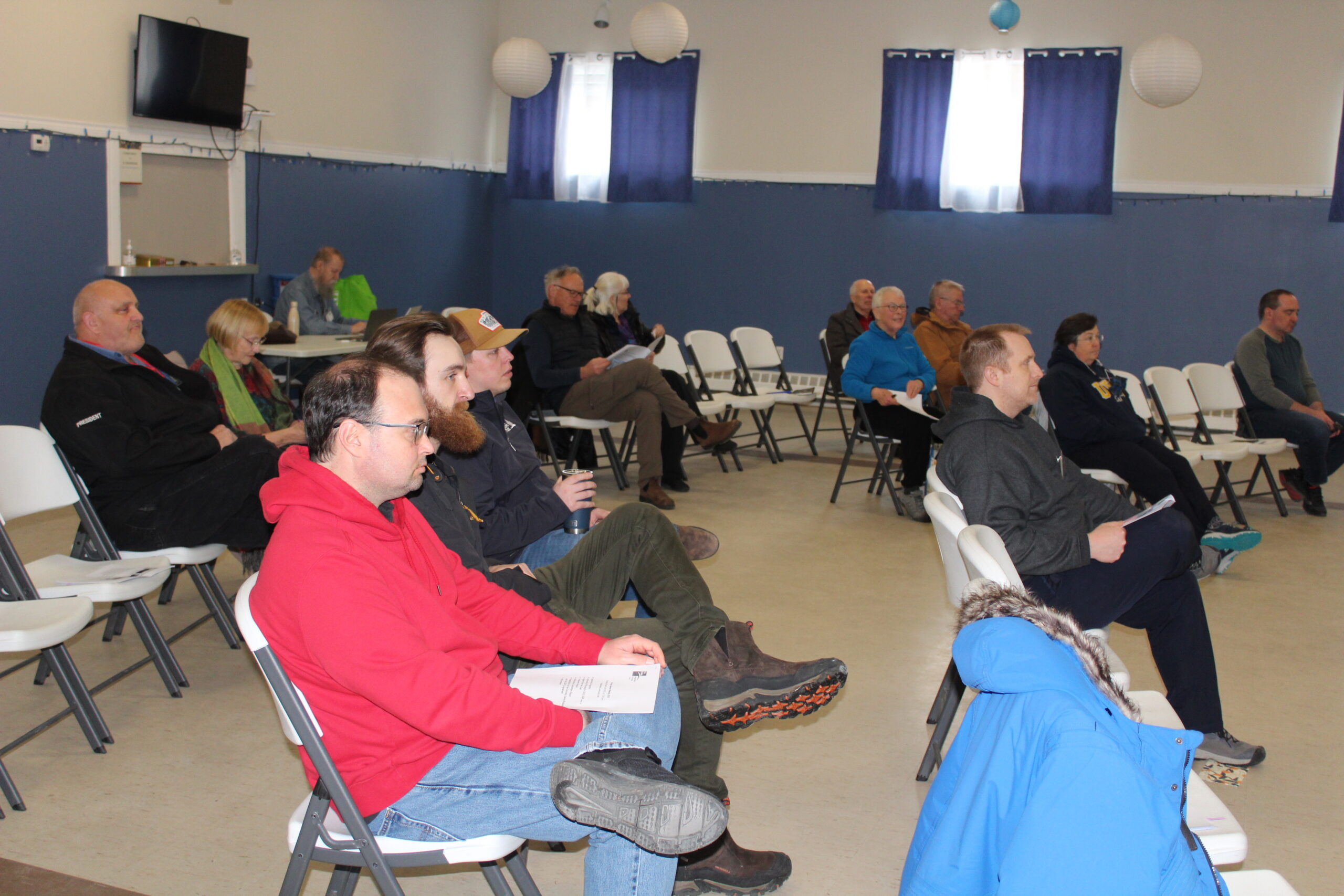 This AGM was the largest in several years and a great chance for members and volunteers to reconnect.
Project plans for the year ahead were reviewed including water sampling, boot brush installations to help prevent the spread of invasive species, new trail development from the Estabrooks Hall, and a major multi-year trail maintenance program will continue that rebuilds the multiuse trail, installs culverts and a new bridge and signage from the Nine Mile River bridge to the community of Goodwood, near the Indian Lake Golf Course.
Many thanks were expressed to the volunteer Board Members and Bay Treasure Chest Association Count volunteers who help the Trust manage activities and monthly Counts as part of the BTC funding agreement. New Board Member Michael Coward was welcomed to the Board for a three -year term.
The audience enjoyed hearing a special presentation by Board Member Ken Donnelly about his participation in the United Nations COP15 Biodiversity event in Montreal last year. They were also inspired by Donnelly's message of action to protect green spaces and waterways by helping Canada achieve its COP15 commitment of protecting 30% of land and water by 2030. Currently, Nova Scotia has 13% of its land protected and is working on a plan to achieve 20% that has yet to be released.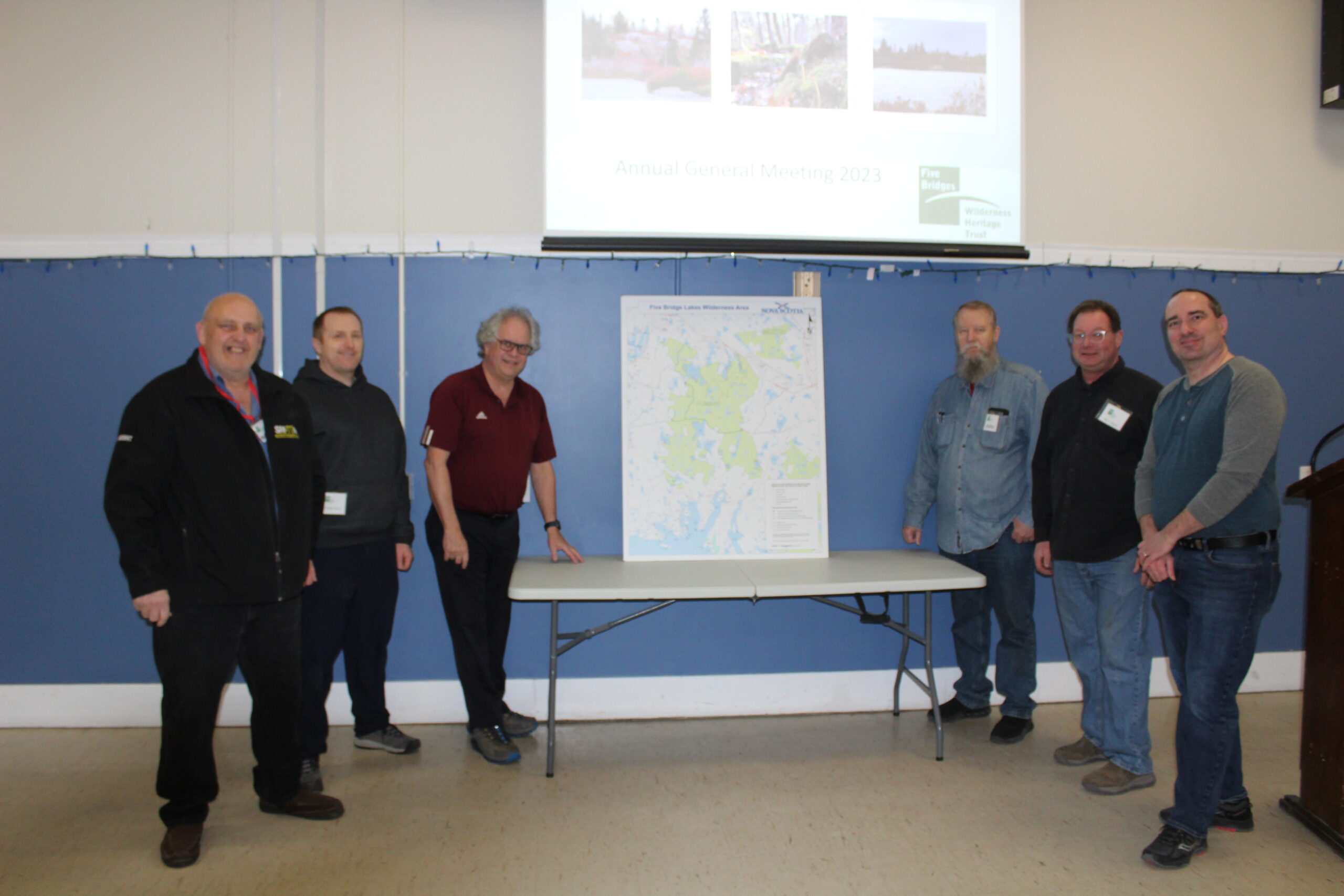 Board of Trustees Volunteers shared presentation duties with the AGM audience.
From left: Mike Marriott, Imbert Allen, Ken Donnelly, John Cascadden, Harry Ward and new Board Member Michael Coward. Board Members Peter Lund and Bridget Adams were absent.
Memberships for the new Trust year are for sale by e-transfer, credit card/PayPal through the website or mailed cheque. $10 for Individuals / $15 for Families.