Guided Hike: Sunday, June 4 at 7 a.m.
Join avid local birder Hans Toom and members of Nova Scotia's Wild Flora Society for a hike in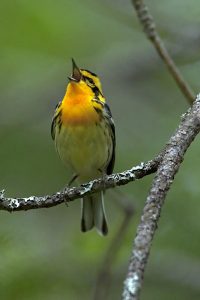 Jerry Lawrence Provincial Park, Upper Tantallon, N.S.
Sunday,  June 4 from 7 a.m. – 10 a.m.  Meet in the picnic area and dress for the weather conditions with sturdy footwear.  Expect to be walking about three hours.  You'll discover the variety of warblers that nest in the area and discuss the wild flowers blooming in the forests.  Free event.  Everyone is welcome.