At the Bay Treasure Chest Count (BTC) on Wednesday, October 4, the Trust team joined members of the BTC executive, and Bay Youth Hub partner group to recognize the long-time contributions of one of our most dedicated and inspirational volunteers.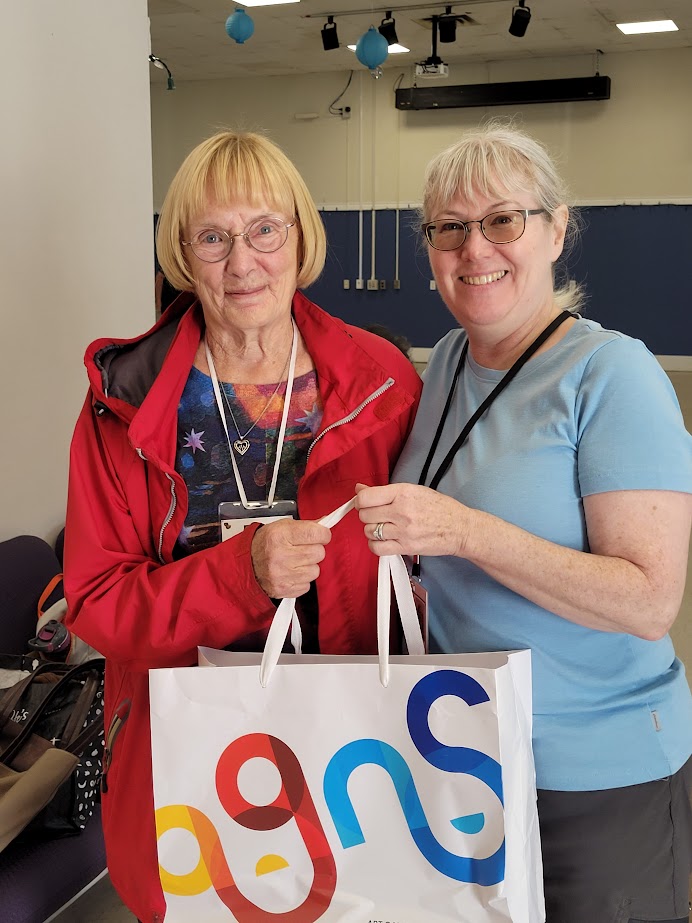 Beth McGee of Seabright is known by many for her volunteer and mentor roles with so many in our community. As a founding member of the Trust, she's been in at the ground floor of the BTCA and organizing Wednesday Count teams for years. Through COVID, partner group expansion and tremendous growth at the BTC, she's led Count teams, joined committee groups and offered her all to every role.
During all her years of reliable and committed service, she's performed her assigned roles and some unassigned, with panache and a smile.
With tributes, cake and gifts presented, the Trust Board recognized her role as a Count Supervisor and mentor for the group. She's passed the torch to others whom she's trained well, but promises to continue as a Count volunteer as long as she can.