Board Members Harry Ward and Ken Donnelly teamed up last weekend to install the first of several new boot brush stations to be placed at entrance areas into the Five Bridge Lakes Wilderness Area.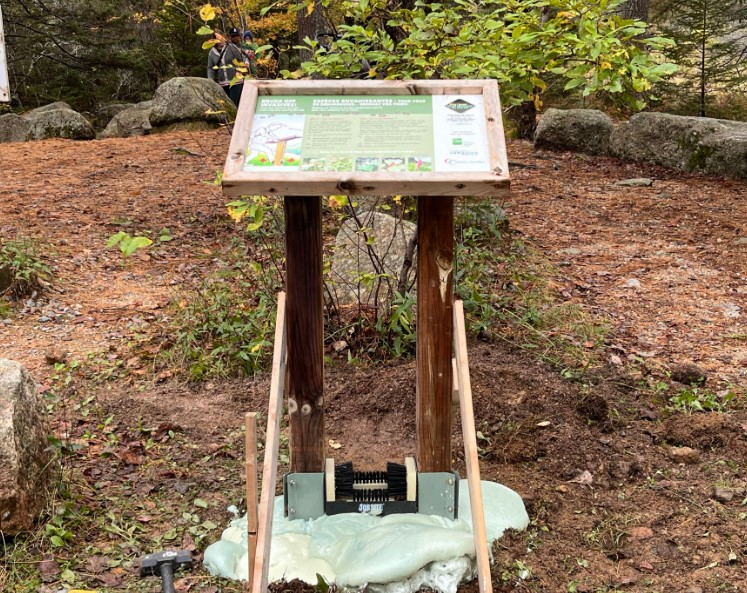 Each boot brush unit stands waist-high on an adult and holds a heavy brush at its base that's designed to clean footwear by removing seeds, spores and other debris that could carry and spread invasive species.
To protect the wilderness area and its natural habitat, trail users are encouraged to clean their footwear every time they enter and exit the trail.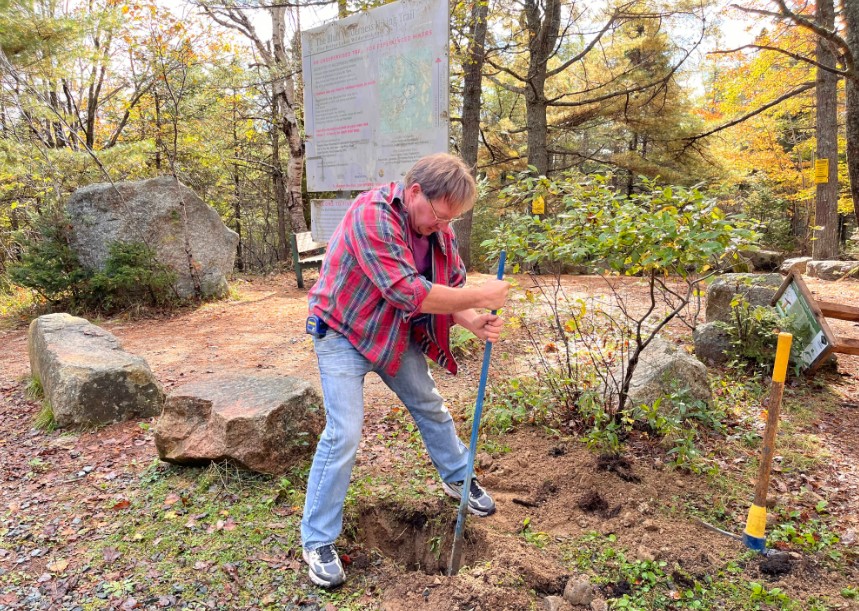 "It's great to talk to people about boot brushes and what they ideally offer in the way of protection against invasive species," said Harry, who stopped to explain what they were doing to many hikers out for a weekend stroll.
"People get it. And, it's great they want to help us protect the wilderness area and will use it."

In the spring, the Trust plans to install another unit at the connector trail between Jerry Lawrence Provincial Park and the busy Rails to Trails pathway and possibly behind the crossroads entrance to the St. Margaret's Bay Rails to Trails near the main parking lot.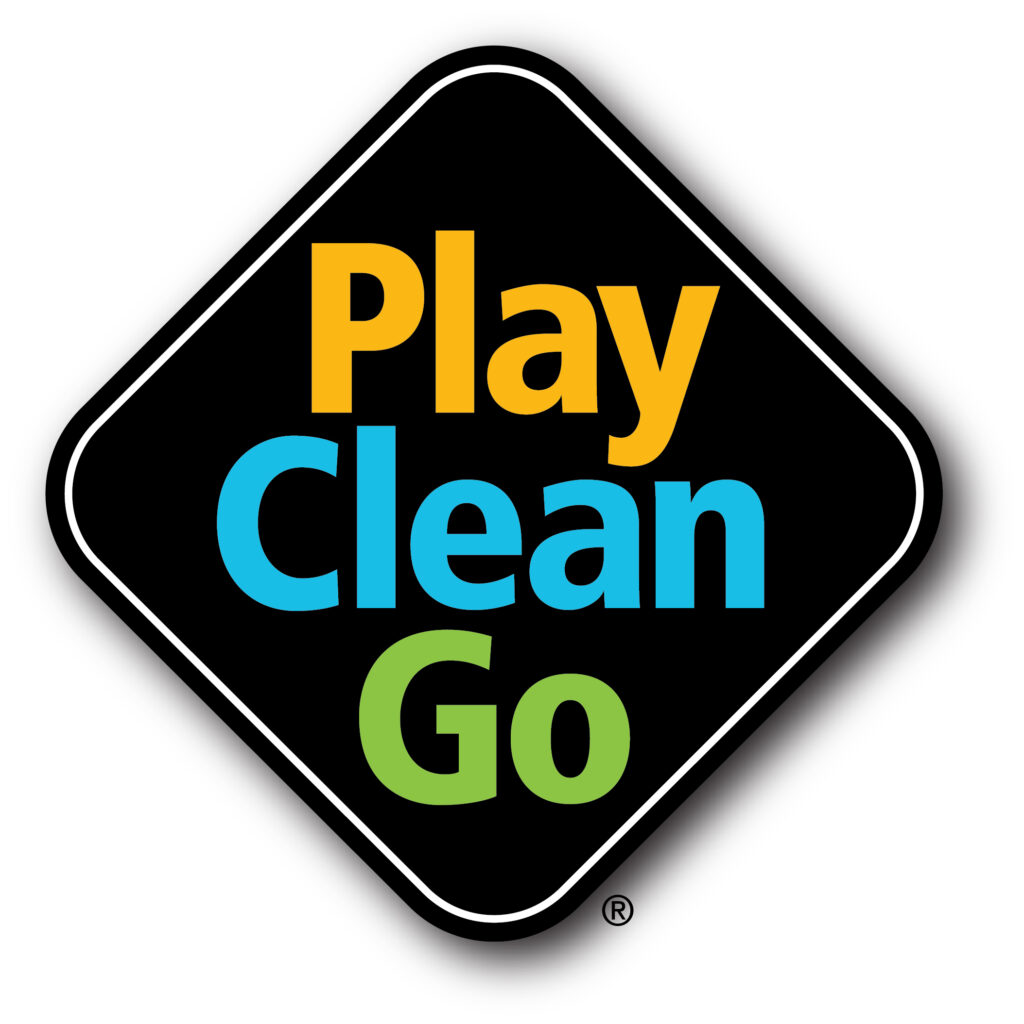 Thanks is extended to the NS Invasive Species Council and the Bluff Trail Wilderness Area for support of this Trust funded project.