Organizing the Bay Treasure Chest Counts is a big job and one that takes many volunteers who work together and get to know one another very well. The Trust was proud to salute two of our special volunteers at the April 24th Count. They have helped at these events for years and became good friends with so many.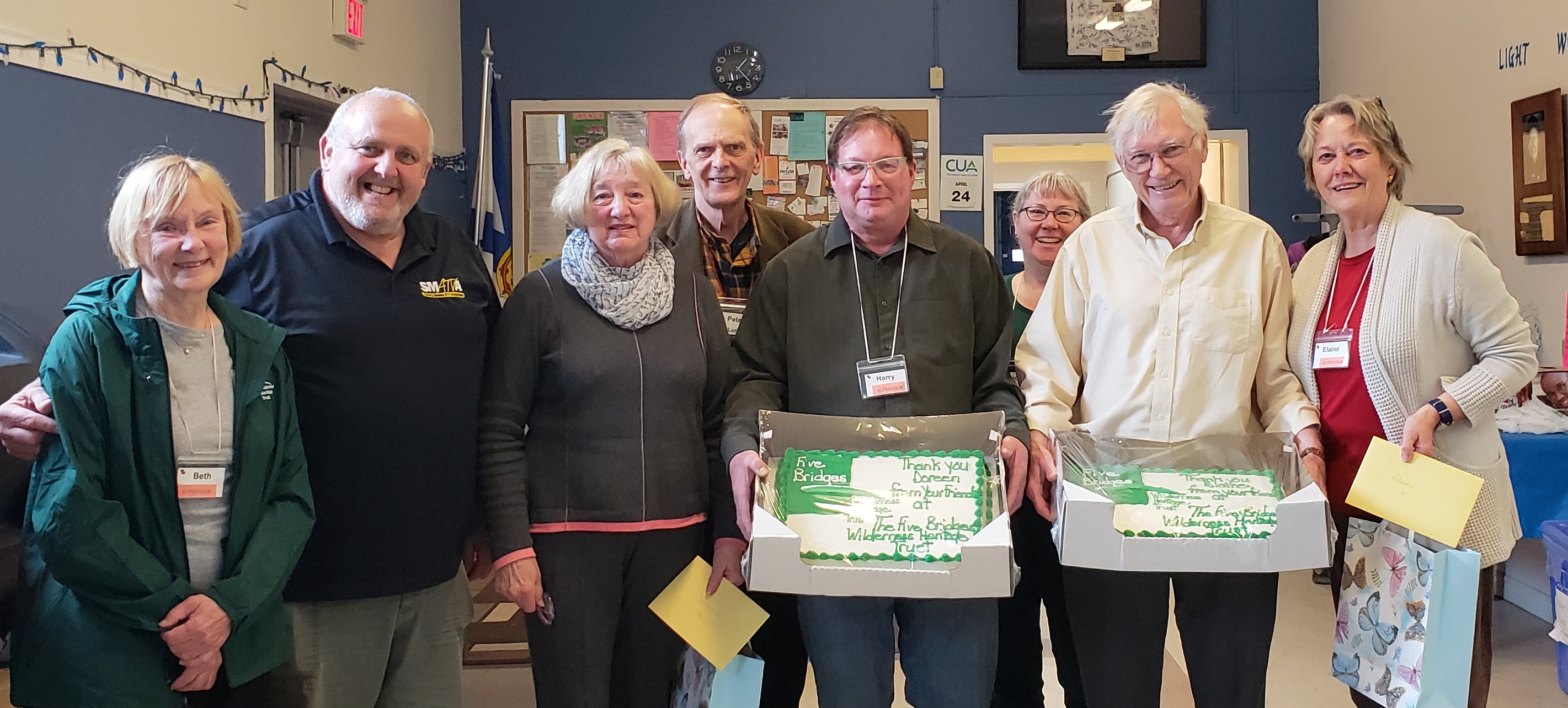 Elaine Brooks (Far Right) and Diane Langille (Third from left) are both moving from the community and we wish them all the best from all their friends at the Trust.
It's community spirit like theirs that keeps our organizations going strong.