Nova Scotia children are learning first-hand, how fertilized salmon eggs grow and develop by maintaining their own classroom tanks, thanks to the Fish Friends Program of the Nova Scotia Salmon Association.
With help from the Trust's Environmental Stewardship Grant Program last year, Fish Friends expanded from three to 16 elementary school classrooms in the Halifax area.
Fish Friends volunteers visit each class to meet and talk with the kids about the history of salmon in our area and supply the classroom tank, fish food and tank cleaning supplies. Once the little fish are large enough, later in the spring, a salmon release party and class field trip will be arranged with a visit to a nearby waterway to set them free.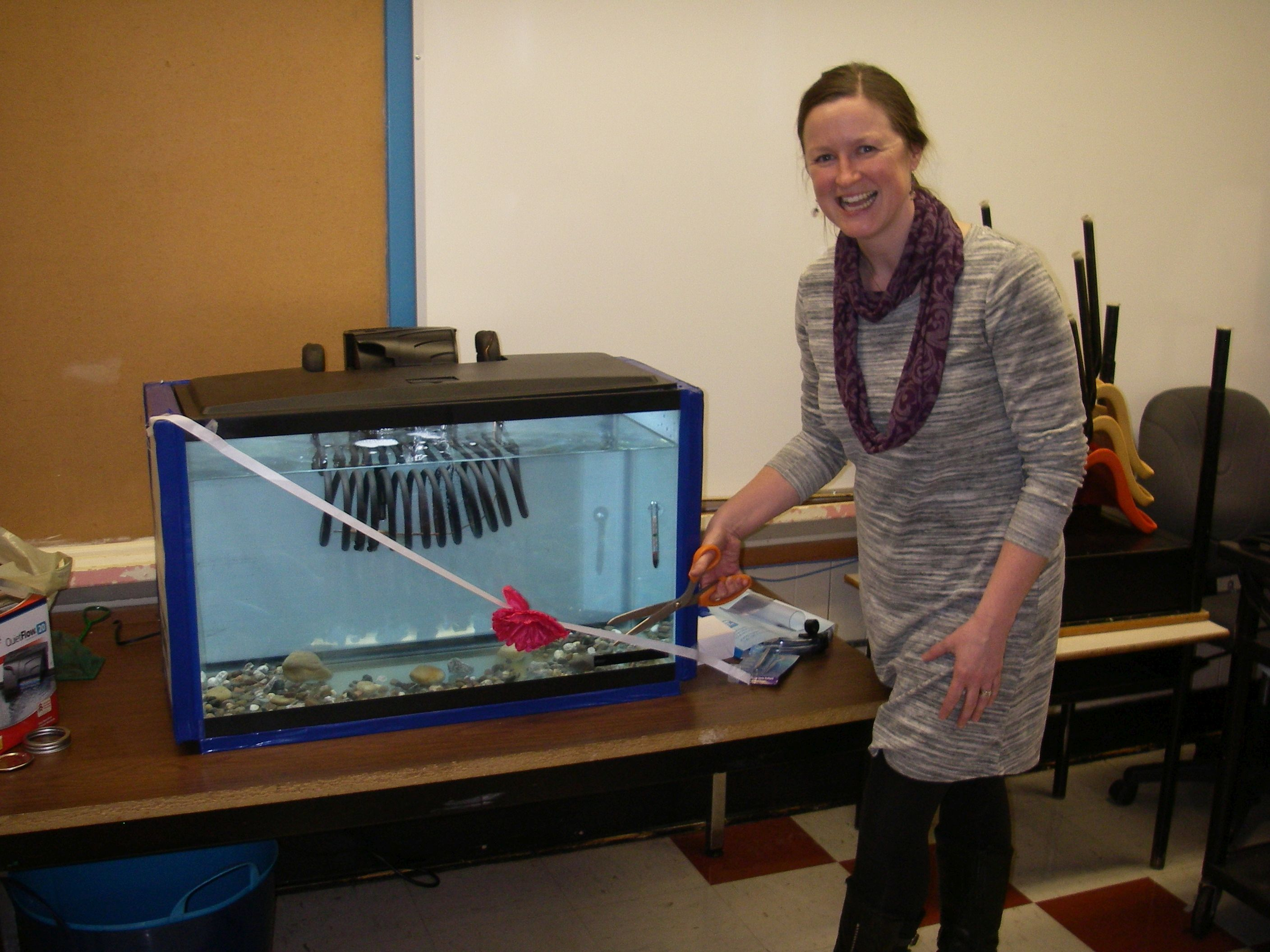 In every classroom, the children take responsibility for maintaining a clean tank, daily feedings and noting observations about fish growth.
"The kids love this Program and it's so popular we have four more schools interested in hosting a tank next year," says Tim McGee, volunteer coordinator with the Fish Friends Program. "We couldn't have done it without the financial support of organizations like the Trust."

--