Guided Hike: Exploring ghosts: Old Coach Road, Long Lake Provincial Park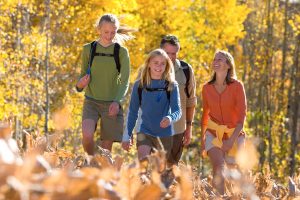 Join us Saturday, September 30th at 8 a.m. for a free guided Fall hike with Krista Whitehouse and the Halifax Outdoor Adventurers Meet Up Group.   At every book launch for the Walking Guide to the Old St. Margaret's Bay Road events, we met people who were interested in hiking with others and expressed their wish to explore the wilderness area with some guidance. With this feedback in mind, the Trust is pleased to partner with Krista and offer this interesting outing.
Important Details:
No dogs please. Carpooling is required. We will start in Goodwood and finish on the Old Sambro Road. We need cars parked at both trail-heads to transport people.  With this plan, the total hiking distance will be no more than 4-5 kms. The main road is approximately 3 kms, and we will be exploring side trails.
This is a lost community which used to exist in what is now Long Lake Provincial Park. This is deep inside the park where most people don't go. In there, you will find old cemeteries, headstones, building foundations, and other remnants of life.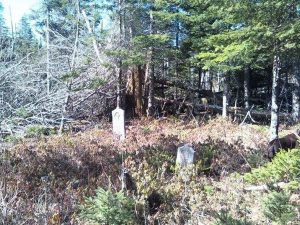 The plan:
8:00 am – Meet at Tim Horton's, Mumford Road. Here, we will decide which cars are going to be at Goodwood or Sambro.
8:10 am – EVERYONE leaves to drop off cars at Old Sambro Road. Remaining cars transport drivers and passengers to Goodwood.
8:45 – 9:00 am – Everyone meets at the Goodwood trail-head on Prospect Road. Once there, we will start the hike.
2:00 pm (ish) – We should be finished the hike.
WARNING: Bring rubber boots! The trail is always wet with huge, lake-sized puddles throughout. You will need waterproof boots. Either rubber boots or very waterproof hiking boots. Gaiters are also recommended. For more details and to register for this hike please visit Halifax Outdoor Adventurers. You must be a Meet Up member to see the event page, but signing up is free. Please register if you plan to attend, so the number of expected hikers may be anticipated.