News from the 2022 Event
The AGM public meeting held Sunday, March 20, provided a summary of Trust successes and achievements over the past year, as well as, a description of future plans to promote, study and protect the Five Bridge Lakes Wilderness Area in 2022. Annual memberships were sold and everyone enjoyed testing the new boot brush station created with carpentry help from Harry Ward.
Trust news included project updates on the canoe route improvements, the photo contest, Bay Treasure Chest Partnership, and a financial report that confirmed the non-profit is soundly managed, and in the black even with the pandemic ups and downs.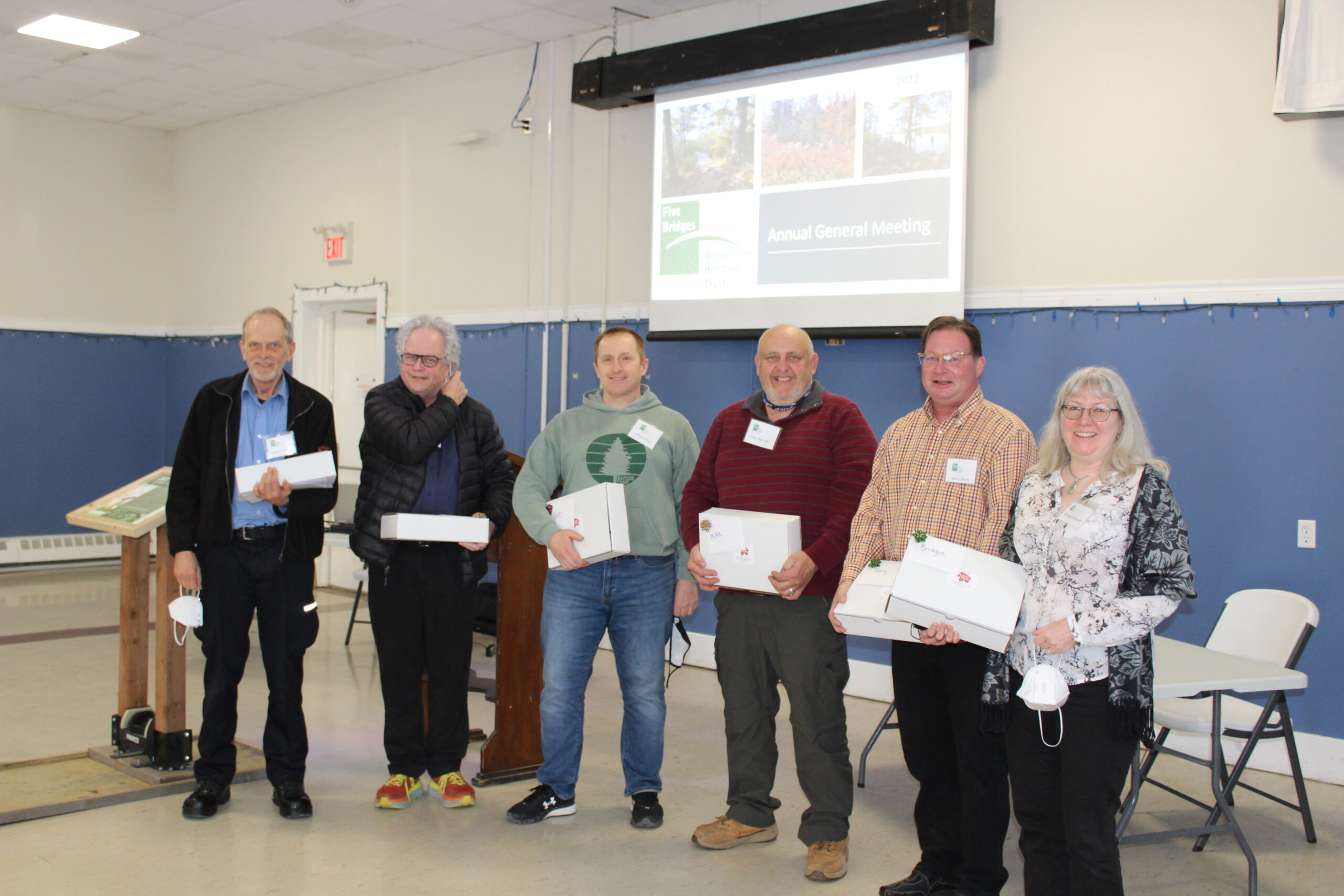 Board Member volunteers were thanked with small gifts in recognition of their contributions over the past year.
A new volunteer joined the Board of Trustees. John Cascadden, a longtime Trust supporter, was welcomed as a new Board Member for a three-year term beginning immediately. The other six Board Member volunteers confirmed their plans to remain with the organization as well.
Special guest speaker Kristen Noel, Council Supervisor, Nova Scotia Invasive Species Council shared an informative presentation about invasive species in the province and described how the NSIS is partnering with the Trust on several initiatives including new boot brush stations.
Kristen gave a demonstration of how to property use a boot brush station to clean footwear and remove seeds or spores. The Trust announced that two boot brush stations will be installed later this spring; one at the trail entrance to the Bluff Trail and one on the St. Margaret's Bay Rails to Trails entrance near the Peggy's Cove Road HWY 333 crossroads. These are the first installations of boot brush stations at trail entrances in the province.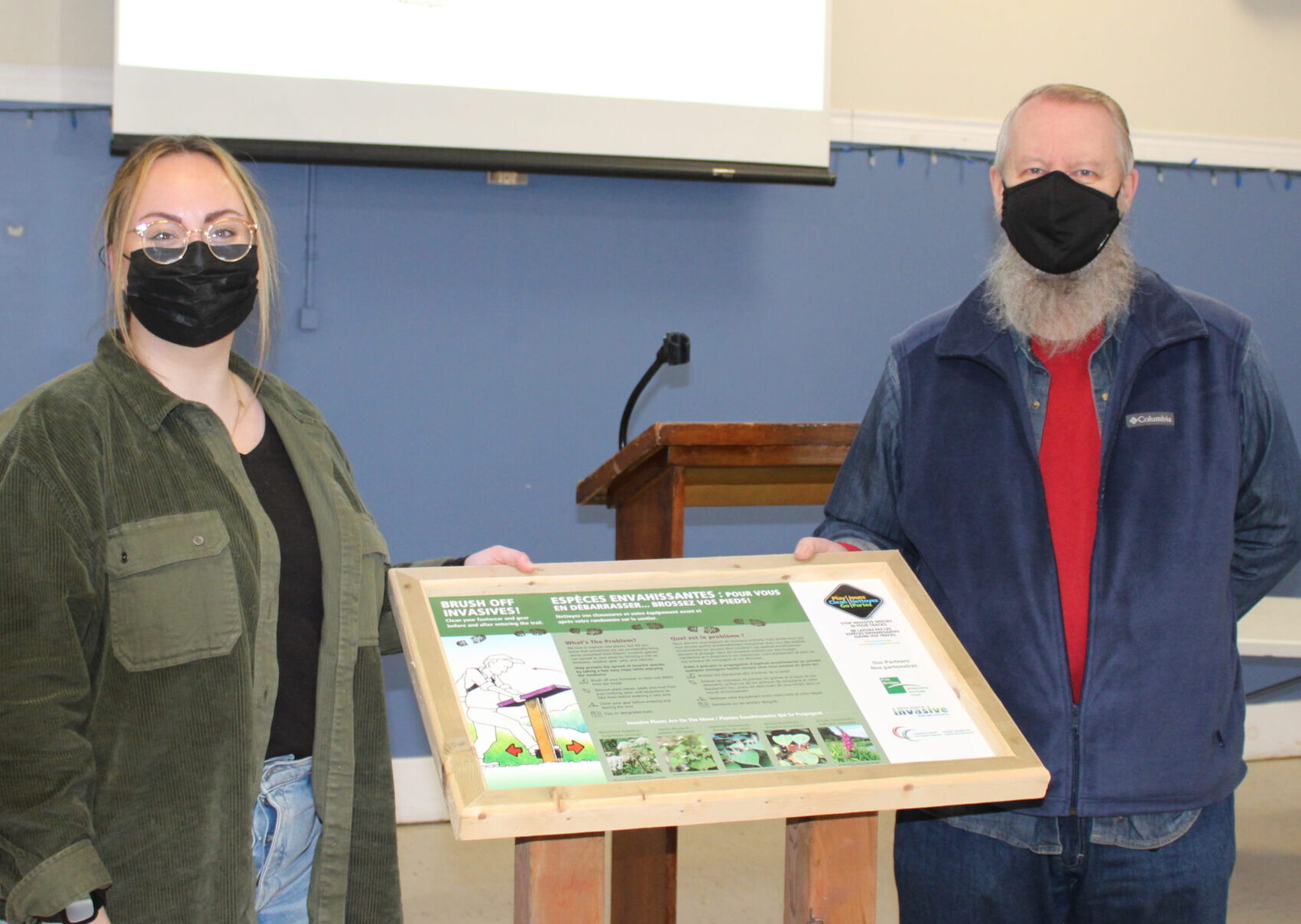 Harry Ward, Board Chair, also announced the launch of a new program to help collect a nature catalogue of the wilderness area using iNaturalist, a free app for smartphones. The Trust is encouraging all hikers, canoers and users of the wilderness area to download the app and have fun taking photos from the wilderness area and having them expertly identified through the online tool.