This fall, the Five Bridges Wilderness Heritage Trust organization turns 20. The non-profit group run by nature-loving community leaders was originally founded in 2001 to halt development on the Chebucto Peninsula.
One of the original founding volunteer team, Wayne Rogers, 77, remembers its inception well.
"We knew that the centre of the Peninsula would soon be an attraction to developers. It was so close to the spreading city of Halifax and there were already expanding subdivisions around its perimeter. We thought, well let's try and save the middle as public wilderness land. It took ten years, but it finally worked!"
In 2011, after years of working with several governments, conducting studies, touring, and assessing the old growth forests, doing water sampling on the lakes, studying the flora, fauna, and lichen, finally the Nova Scotia government under Premier Darrell Dexter, declared 8,600 hectares across the Chebucto Peninsula forever protected as the Five Bridge Lakes Wilderness Area.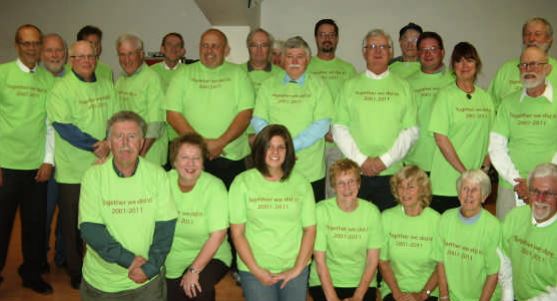 "A joyous celebration was held on October 25, 2011, at the St. Margaret's Centre," recalls founding member and active Trust volunteer Beth McGee, 79, "We all wore green t-shirts with "We Did It" across the front.  It was a wonderful time!"
From the Trust's Members newsletter, The Bridge:
There were speeches from Bill Estabrooks MLA for Timberlea -Prospect accompanied by Sterling Belliveau, Minister of NS Environment and Charlie Parker, Minister of NS Natural Resources. All three gave speeches, with Mr. Estabrooks hailing it as a great day.
Founding Trust chairman Tom Musial also spoke at the 2011 celebration, fondly describing the volunteers as "a group who became friends trying to save a green space they all loved."
Happy Anniversary!
Twenty years of community involvement to preserve and promote public use of the Five Bridge Lakes Wilderness Area on the Chebucto Peninsula. Congratulations to the Trust!