Thanks to a Stewardship Grant from the Trust, the BLT Rails to Trails Association has successfully completed two improvements that will both beautify and ensure safe passage along popular sections of the BLT Trail for years to come.
The new rock wall at the Six Mile Falls is now a beautiful, permanent fixture at a very popular stopping place on the BLT Trail and will prevent trail washout in the event of overflow from the Falls.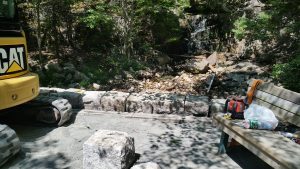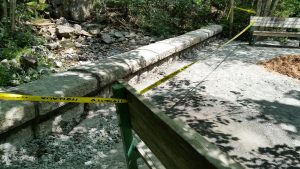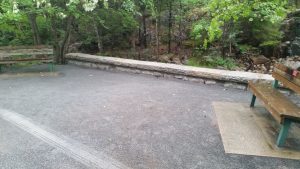 The beautiful retainer wall and benches offer trail users a perfect resting spot. 
The addition of new gravel and boulders leading to the Five Island Lake Bridge in both directions will help with erosion control and improve safe passage over the bridge.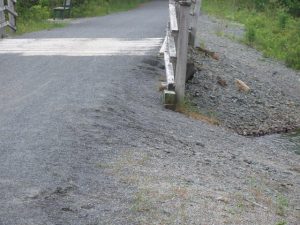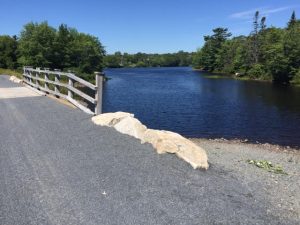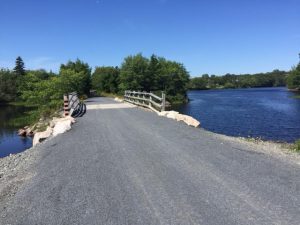 Both projects were successfully completed in July without any major disruptions to trail users.
See the improvements yourself on your next outdoor adventure on the BLT Trail.