The 18th annual general meeting of the Trust was held at the Estabrooks Community Hall on Sunday, March 17 and offered attendees a chance to learn about the past year's accomplishments and future plans and focus.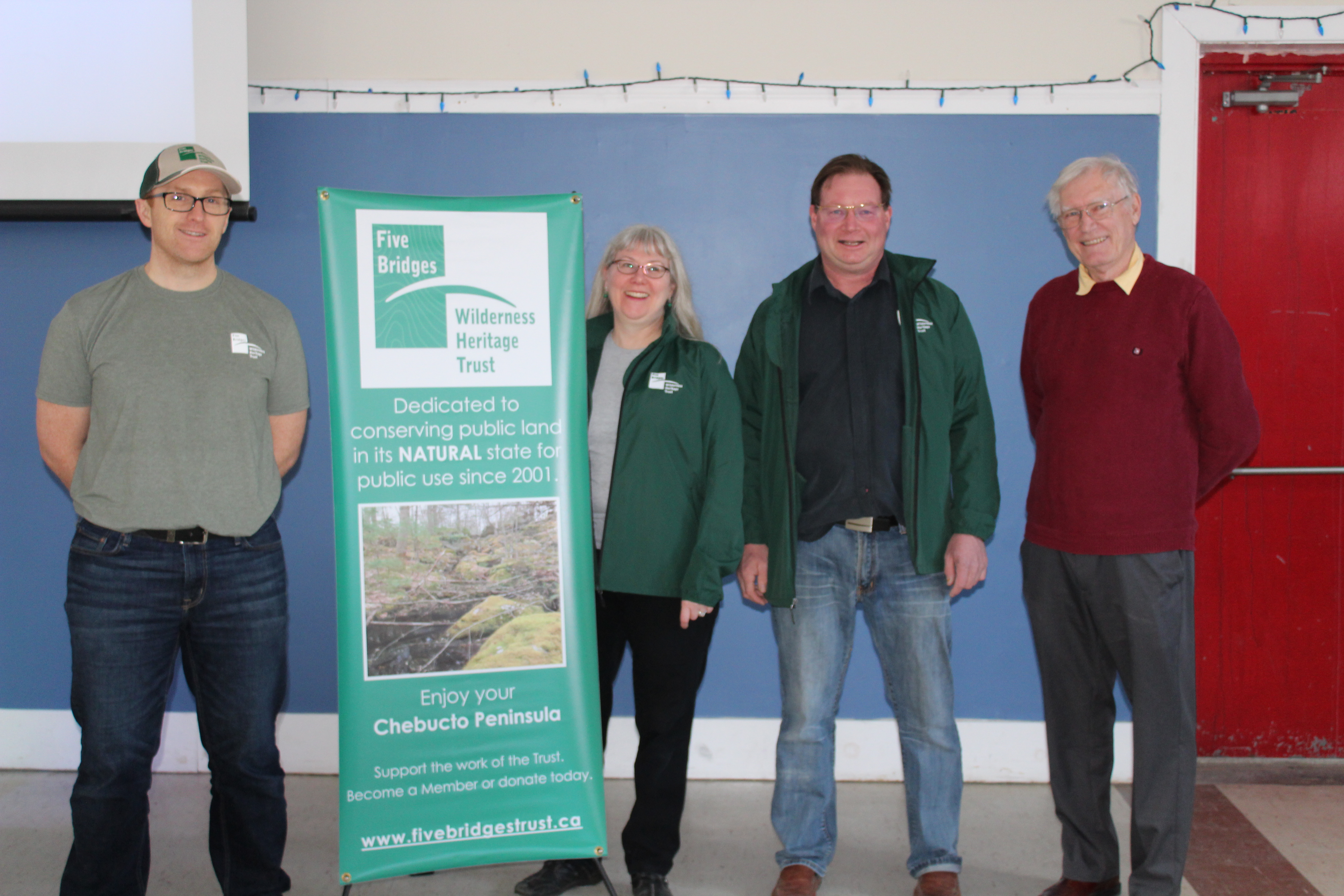 About 30 partners, members and supporters joined Board Members Harry Ward, Imbert Allen, Wayne Rogers and Bridget Adams as they reviewed the budget, grants program spending and events held to support and promote use of the Five Bridge Lakes Wilderness Area.  Liberal MLA for Chester/St. Margaret's Hugh MacKay was also in attendance, as well as Life Time Trust Members; Beth McGee, Geoff Le Boutilier, Jeff Parks and Gary Armsworthy.  Two new volunteers were accepted on the Board of Trustees; Tammy Carew and Ken Donnelly, both will serve three-year terms.
The Bay Treasure Chest (BTC) partnership continues to be a wonderful financial support for the Trust.  It was acknowledged and reported that with BTC funding, the Trust's Environmental Stewardship Grants Program has awarded $80,000 in the past two years to local community groups improving trails, bridges, training and access to wilderness experiences. 
In 2019, the Trust suspended the Program and earmarked the funds for land purchases that would expand the wilderness area, especially at access points that currently are restricting for hikers / canoes or are deemed environmentally significant.
Following the business portion of the meeting, Raymond Plourde, wilderness coordinator at the Ecology Action Centre shared a wonderful presentation focused on the state of Nova Scotia's forests.  Plourde shared the alarming stats that clear cutting to provide local and European electricity plants, pulp mills and pellet production plants have significantly reduced the age classes, diversity and overall health of our forest ecosystems.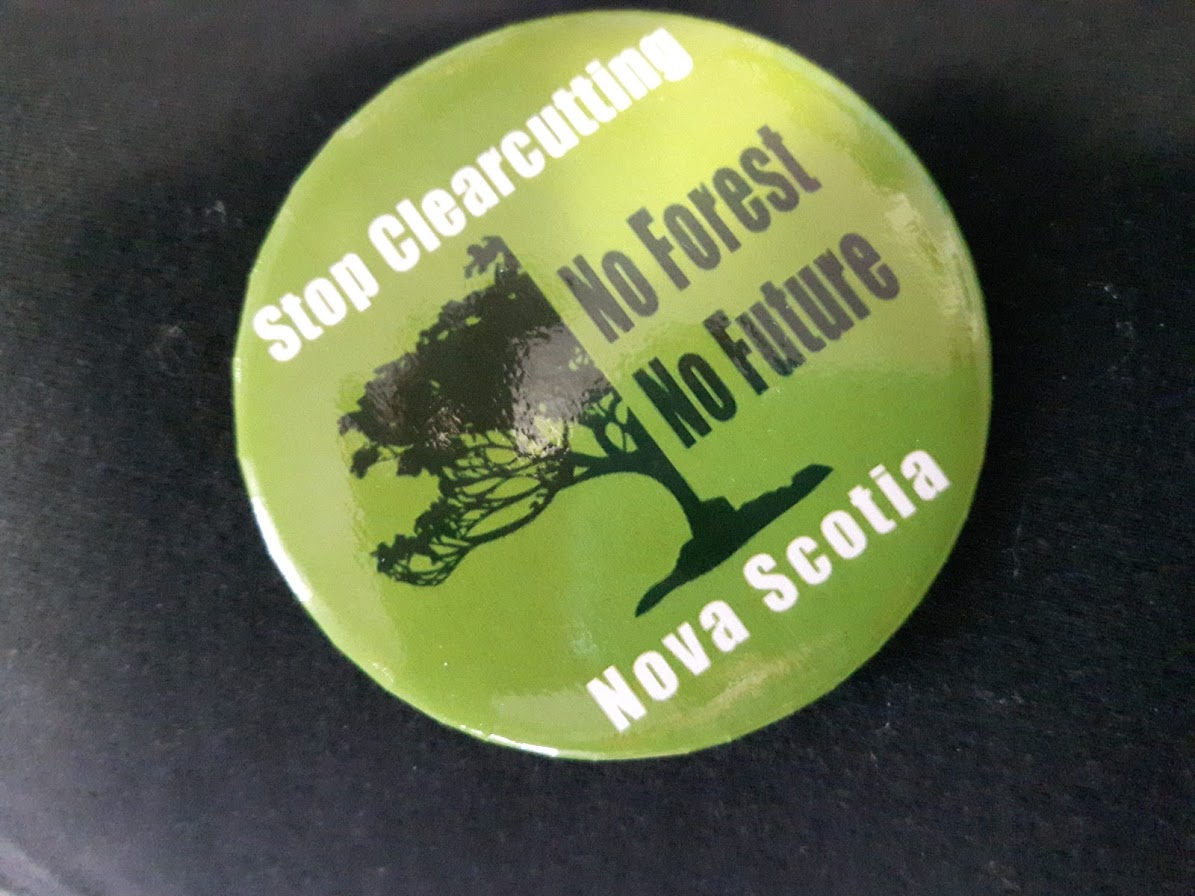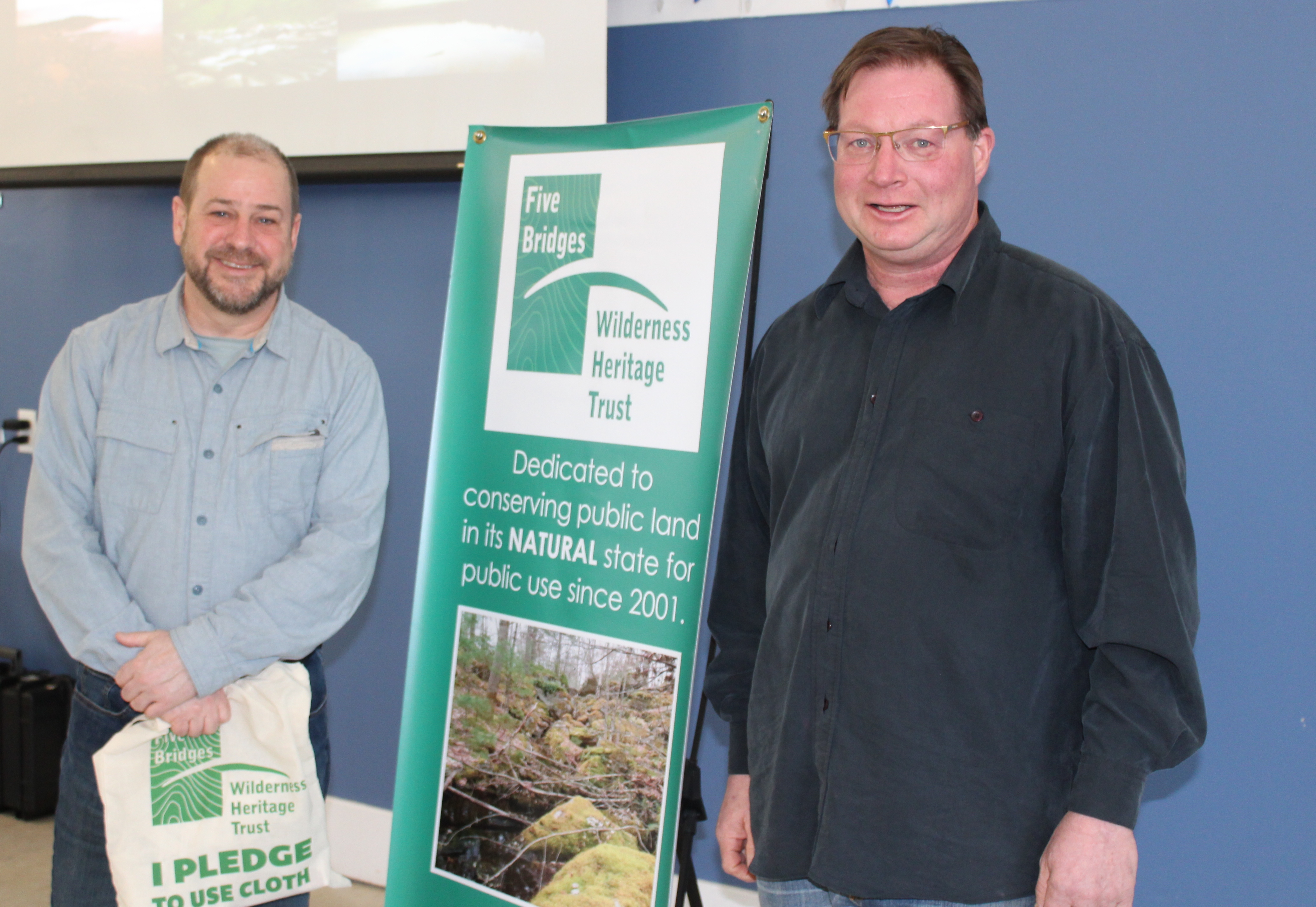 For climate change action, one of the key ways we can help reduce and capture CO2 emissions is to maintain and, where lost, rebuild mature forests.  According to a study in 1995, less than two per cent of Nova Scotia's forest area was over 80 years old.  In 1958, 25 per cent of Nova Scotia's forest area was this mature. We can only imagine what the number for 2019 would be – lower still indeed. 
Campaigns and protests to reduce clear cutting have been somewhat successful. The government has committed to implement the recently released Lahey Report on Forestry Practice which calls for a major reduction in clearcutting on Crown land and shift to "ecological forestry". Government has also tabled new legislation aimed at better protect biodiversity in Nova Scotia and has also just announced the signing of the Mi'kmaq Forestry Initiative which will see 20,000 hectares of Crown land managed by the Mi'kmaq. Plourde urged all attendees to talk about this issue and share the Healthy Forest Coalition's "Stop the Clear Cutting" buttons with friends and neighbours.  No forests. No future.