Findings dating back six years taken from the Nine Mile River Watershed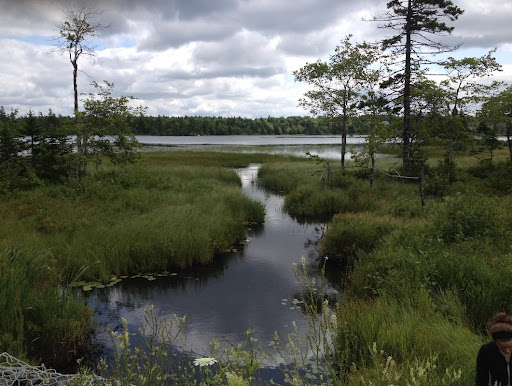 Surface Water Report Finds No Serious Water Quality Issues in Upper Nine Mile River Watershed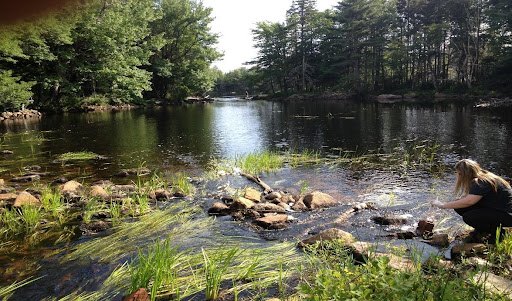 Findings from a surface water quality study of streams conducted across the Upper Nine Mile River watershed south of Hammonds Plains Road and north of HWY 103 show no apparent serious concerns from local industry, construction, or residential / commercial pollution.  The study, conducted and released by the FBWHT, includes data collected over several years of monitoring in the spring, summer and fall: the earliest dating back to 2014. The study area is situated within the communities of Timberlea, Lakeside, Hammonds Plains and Hubley north of HWY 103.
Project lead and Trust Board member Peter Lund, a professional Hydrogeologist, believes it's important to track surface water quality regularly as a general indicator of the whole eco-system's health. "Studying the surface water quality tells us about the overall health of the river, the watershed, and the land around it. We always want to make sure the wilderness area and our streams and lakes are protected and monitored regularly. That way, contamination or problems can be identified and assessed before danger to wildlife and fish habitat occur."
The study involved collecting water samples at ten strategic locations for select chemical analyses of general chemistry, metals and bacteria (fecal coliforms and e-coli), along with field measurements of pH, temperature, dissolved oxygen and conductivity. There were no regulatory guideline exceedences of the parameters analyzed, with the exception of sodium, chloride, cadmium, and zinc in the stream stemming from Lakeside Industrial Park into Governors Lake. It is noted that the oxygen levels were low and the temperature in the streams was high in the summer (20 degrees C) at all sampling locations, which is not healthy for fish, but not uncommon in streams in the summer. It is also noted that fecal coliforms / e-coli bacteria were present throughout the year at all sample locations.
The Upper Nine Mile River watershed is situated just north of the protected Five Bridge Lakes Wilderness Area. The FBWHT is committed to continuing to protect and preserve the natural habit within the wilderness and surrounding areas within the Chebucto Peninsula. Another round of surface water sampling, under the direction of the FBWHT, is scheduled for the summer of 2023.
Read the full Water Sampling Report for more details.